It's amazing how hard we can be on ourselves sometimes, isn't it? Why do we do it? We know it's unreasonable and shouldn't be doing it.  But it seems like for so many of us, it's in our nature to take care of everyone else first and leave ourselves last.  I want you to take a moment to think about how much time is being wasted by you doing stuff that is not helping you move towards authentic success and happiness.
If you put massive energy on the real important stuff in life, you know you are going to have less stress, more happiness and you'll feel much more productive that you are getting things done.  So, let's take a look at this list I've put together and be honest with yourself if you are doing any of these things. If you are, isn't it time for you to stop doing them?
10 Things You Need to Stop Doing Right Now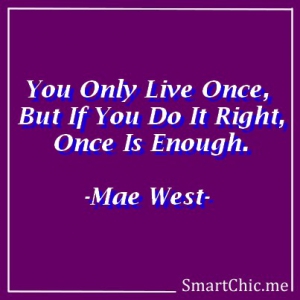 Avoiding Issues That You Have

– We all have negative stuff in life from time-to-time that we need to deal with. Our lives are not perfect. But do you find yourself avoiding having those difficult conversations or making hard decisions? I am not saying it will be easy to deal head-on with things, but you just have to deal with it. If you really want to soar in life, you need to remove what is weighing you down. Not sure how to go about dealing with things? Get support! You will be SO happy once you get through it. Believe me!

Kicking Yourself for Mistakes You Made In The Past

– Are you constantly kicking yourself for mistakes you have made in the past? Stop doing that my friends. Life is about learning and growing. Stop looking back. You are NOT going back. It is time to forgive yourself and focus on the present and moving ahead.

Being a Perfectionist

– Are you awesome at thinking through things, but do it so much there is a lack of taking action on your part? How's that working for you?  Success doesn't come from perfectionism. It comes from massive action. So remember that. You can always make adjustments along the way.

Being Around People That Drain Your Energy

–  Do you recognize how drained emotionally you get every time you are around negative, toxic people? Life is way too short to be unhappy or being emotionally drained by people that try to bring you down. It's essential to work on eliminating the amount of time you are around energy wasters. Surround yourself with amazing positive people.

Taking Care of Everyone Else and Putting Yourself Last

– Are you always taking care of others but at the end of the day you feel like you have nothing left for energy to do anything for yourself? If you don't take good care of yourself, eventually it is going to negatively affect everything else.  Always remember this and start taking great care of yourself!

Comparing Your Life to Everyone Else's

– Are you always looking to what the other person has in life? Stop comparing yourself to anyone else. Life is about creating your own happiness and being your personal best. Once you stop doing the comparison thing, you will live a much more authentic, successful life.

Not Appreciating the Present Moment

– Are you always saying you will do something in the future?  Do you often say 'someday' you will do something?  Well, let me give you the reality.  Today is the only day promised to me and you. Stop saying you will do it one day. It is time for you to take action. Start living today.

Blaming Others For Your Unhappiness

– When something bad happens to you, do you put the responsibility on others? No one is in charge of your happiness but YOU. So I encourage you to take full responsibility for your life. Once you do that, you will start creating your destiny.

Procrastinating on Going For It In Life

– As you all know, life goes by really fast.  Do you really want to be one of those people that have regrets in life?  No you don't! It is YOUR time. Get moving and grooving through life. The time to live is right now.

Stressing the Small Stuff In Life

– I always say this to people, but it is so true. You are too blessed to be stressed. Stop stressing the stuff that has no real impact on your life! If it doesn't really impact your life, try to brush it off and focus on the stuff that really matters. You'll live a much more fulfilling life once you do that.
So what things on the above list did you do in the past and stopped, which has made you much happier as a result of it?  Or, which things do you need to work on right now? I would love to hear from you!

Cynthia Bazin is absolutely passionate about YOUR success and happiness. If you are ready and committed to change your life and take charge of your life, contact Cynthia today to start a conversation! She wants to be your mentor!  She will get you laser-focused on the important things in life! [email protected]  |  https://cynthiabazin.com  Also, be sure to be on the lookout for her 2015 workshops and programs being announced VERY soon! It's going to be an awesome year for YOU!
Cynthia is also City Director for a national magazine 'Today's Innovative Woman'! Check out her city page today!  http://todaysinnovativewoman.com/sacramento